Brother James S. Avery was elected in 1963 to the position, First Vice District Representative with Brother Dr. Edward W. Waters elected as the District Representative. Due to Brother Water's assignment to western Nigeria as a member of UNESCO, Brother Avery became the Acting District Representative in January 1964. He was subsequently elected and reelected, completing his tenure in 1967.
During his Annual Message to the 2nd District Conference in 1964, Brother Avery made reference to Marcus Aurelius as one of the wisest men who ever lived. He quoted Aurelius as saying " A man's life is what his thoughts make it." Brother Avery went on in addressing the brotherhood saying. " A man is literally, what he thinks he is." Change his thoughts and you change his world. What Aurelius said so many years ago can be paraphrased to make good sense for us in Omega. A brother's life in Omega is what his thoughts of Omega make it. If he sees it as a fraternity for the occasional reunion of good college men, that's all it will be. If he thinks of it as a fraternity truly based upon the ideals of manhood, perseverance, scholarship, and uplift, then and only then will his whole concept of Omega become to him, something of value. And, he'll work to keep it that way. So will we, if we love Omega, as we say we do."
In the September 1965 at the direction of Brother Avery, the first Second District Shirtsleeve Conference was held in Princeton, New Jersey. This was a special conference, the first of its kind where brothers where informed that serious matters pertaining to the future life of Omega would be discussed. Thirty-four brothers representing 13 chapters convened on Saturday morning, September 10, 1965 for the start of this historic meeting.
The success of the shirtsleeve conference concept in the Second District was in major part, the catalyst for the Fraternity's conduct of the Leadership Conference. Brother Avery's dynamic leadership as District Representative led to his becoming Frist Vice Grand Basileus and then the 27th Grand Basileus.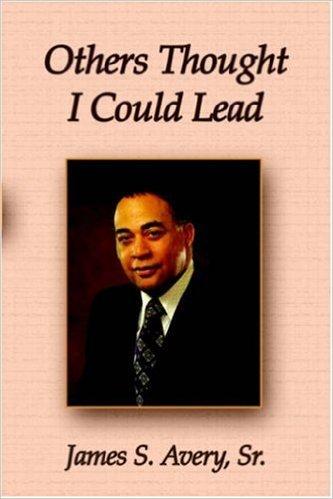 To Purchase Brother James S. Avery, Sr. Book CLICK HERE